Collaborating with Te Papa
Collaborate and The Museum of New Zealand Te Papa Tongarewa are excited to announce a coordinated, interactive volunteer platform as part of the Te Papa's newest exhibit, Te Taiao | Nature.
The exhibit launched today and features a customised version of the volunteer matching platform as a way for visitors inspired by the exhibition to become kaitiaki (guardians) of our natural environment. Guests will have the opportunity to find volunteering opportunities in their local community across New Zealand and sign up to take action by volunteering for conservation groups when they get home.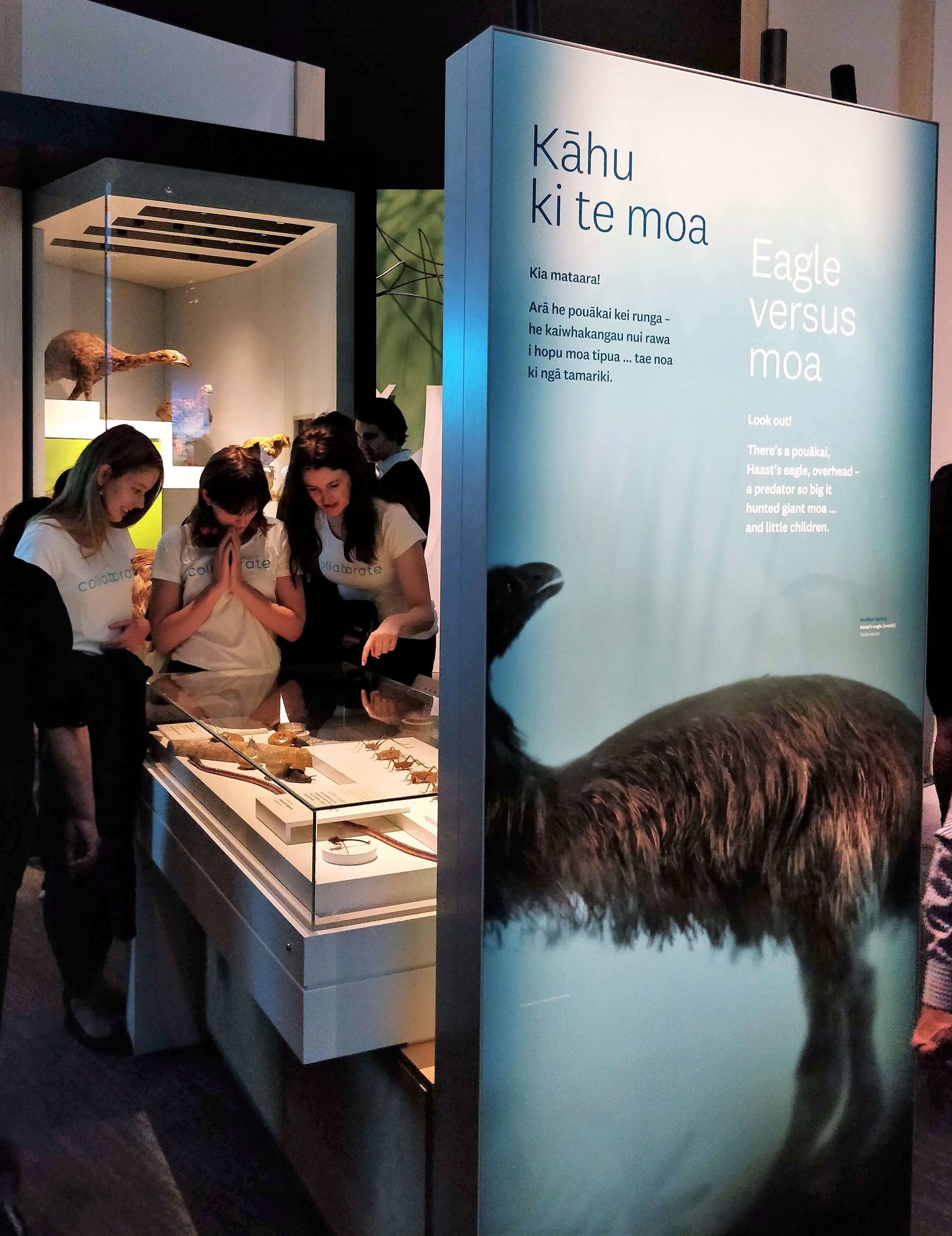 Frith Williams, Head of Experience Design and Content at Te Papa, said "It was really important to us that Te Taiao Nature sparks personal action in the real world. Collaborate had already created an innovative platform that makes it easy for people to get involved in community projects, and it was a natural fit for the kaupapa of the exhibition. We are so delighted that a local company is leading the way in using tech for social change and personal action."
We are excited to be showcasing its volunteering opportunities to Te Papa's 1.6 million annual visitors, many of whom Collaborate hope will become volunteers themselves.
"Having a way to take action as part of the museum experience (Holly says), we believe can really change someone's life; how they engage with the environment, how they get involved in their community and how empowered they feel that they can make a difference."
Are you involved with a group that does good in our environment? Or do you want to become a volunteer?
Check out the Te Taiao Nature at Te Papa or visit the Collaborate app to join the action!