Wairarapa Eco Farm CSA
Meet the community organisations who use Collaborate
Location | Wairarapa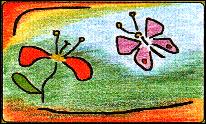 The Wairarapa Eco Farm CSA is an intimate (8 hectare) dynamic and synergistic, agroecological production system in South Wairarapa. We grow a wide variety of crops, animals and people designed to support 100-150 Community Supported Agriculture (CSA) families/members.
Our business is the culmination of years of study, on-farm research and experience gained by the co-founders Josje Neerincx and Frank van Steensel (EcoDynamics Ltd). Our farm employs 5 part-time staff and makes room for volunteers, interns and wwoofers to experience our farming practises.
CSA's are new to New Zealand, but popular in other parts of the world. They provide an opportunity for consumers to develop a closer relationship with the producers of their food. Members subscribe for harvest shares for a season or more. These harvest shares guarantee them a share of the harvest and we accommodate different sizes for smaller or bigger families and provide add-ons such as fruit and eggs.
Want to volunteer?
Check out Collaborate to see if they have any volunteering opportunities to fill.